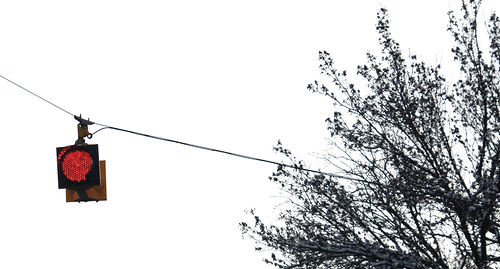 When is the last time you really stopped and did nothing?
You mean, when is the last time I was lazy?
Doing nothing is not something we're very good at, is it? We always need to be doing something.
I was reminded of this yet again while working remotely at a cafe at a few days ago.
I had been working there all morning, and then I shut my computer and went the counter to order lunch.
After placing my order, I sat back down to wait for my meal.
The first thing I did was pull out my phone and check Facebook. I scrolled through the posts from friends, and then checked out a coaching group I'm a member of.
After a couple of minutes, I put down my phone and started thinking about work again — things I had to get done after lunch, a meeting after that, and I don't know what else.
Still waiting on my food, I pulled out my phone again to see what apps I might have to help me pass some time.
And then it hit me: STOP!!
"What are you doing?" I asked myself. "Why are you doing it?"
There are several things I love about this particular cafe, and one of them is that they have floor-to-ceiling windows on one side, looking out to trees and pasture. It's a beautiful, peaceful sight. And there I was with my eyes glued to my phone.
Now "awake" to my surroundings, I paused, took in the view, and took a deep breath. Then another. And another.
The calm and stillness were so refreshing — it reminded me of being in a room where the air conditioning has been on, humming without you noticing it… and then it shuts off. You thought the room was quiet, but now you realize it's really quiet.
I may be the guy who writes and speaks about being present and taking in the moment, but still I need to be reminded to quiet the "noise" just like anyone else.
We always have to be doing something — even when we're "resting."
Instead of truly pausing and resting, we watch TV, we read books, we talk on the phone, we exercise… All good, but still doing something. Our mind needs a real break from time to time.
In their book, The Power of Full Engagement, Jim Loehr and and Tony Schwartz share that we need a break to renew our energy every 90-120 minutes.
"It is not the intensity of energy expenditure that produces burnout, impaired performance and physical breakdown, but rather the duration of expenditure without recovery," they write.
So you see, doing nothing is not about being lazy. Doing nothing (with intention) is about performing at a higher level.
(Just ask companies like Google, Nike, Procter & Gamble and others that give their employees meditation rooms, quiet rooms, relaxation rooms and such.)
When is the last time you really paused to just breathe, in silence?
Thankfully, there are some built-in pauses throughout the day. We just need to be on the lookout for them and take advantage of them.
Watch for these opportunities to pause and breathe today and this week:
When you first wake up, before you jump out of bed and get on the treadmill of life, take a few deep breaths — it can set the tone for the entire day.
When you're in the shower, trade in some of that "great thinking time" to feel the sensation of the water hitting your body and smell the aroma of the soap or shampoo.
When you're at a red light, instead of pulling out your phone to check email, just be still, breathe and notice your surroundings.
When you're walking down the hall from your workspace to the bathroom, or to a meeting, don't worry about what you were doing or what you're about to do… just walk, breathe, smile and feel your feet on the floor.
When you're waiting on an app to open, instead of cursing the delay, take advantage of some time to breathe and calm your mind.
What other times can you find to pause and renew during the day? Share your ideas and advice in the comments below!