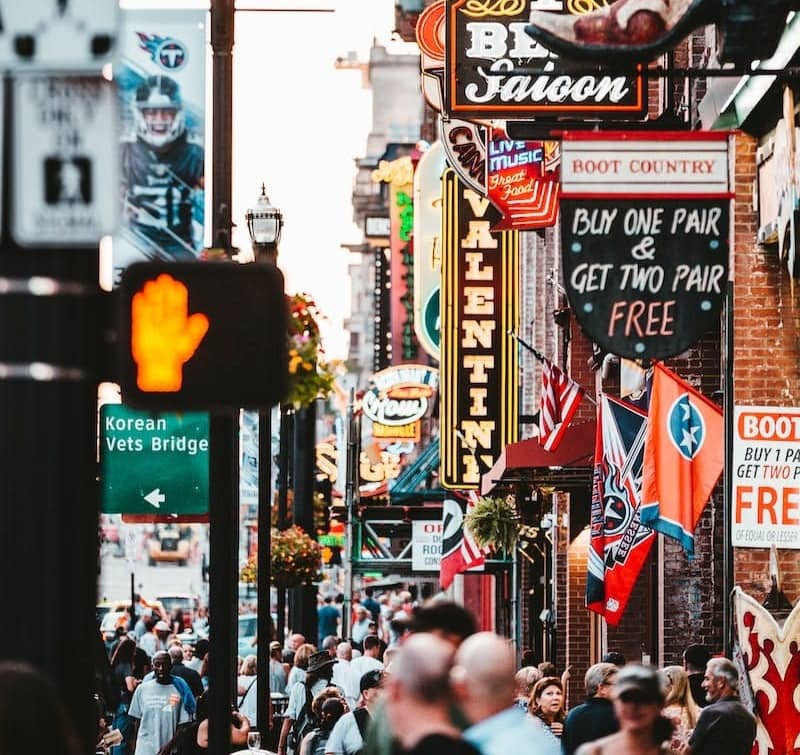 In 1994, when I was 17 years old, I left my home in rural Missouri and moved to Nashville, Tennessee, to pursue a career in music.
As I say when I speak, "the fact I'm now joined on stage by PowerPoint and not by a band tells you things didn't quite go according to plan."
That usually elicits a laugh along with a collective sense of, "Tell me about it!"
After all, whose life has gone according to plan?!
That's not why I'm telling you about this today, though…
I'm telling you today because, in nine weeks, I'll be moving away from this city I've called home for almost 29 years. It's a city I've come to love—and so have lots of other people in recent years!
This move will bring some hardships. For one thing, there's a lot to do in the next nine weeks! Also, I'm leaving the space that I know… that's familiar… that's comfortable… that's… home.
We all like spaces that feel like home. We're wired to.
So, why I am I making the move? And, why does it matter to you? What does it have to do with resilience?
I'll tell you…
---
As leaders, we all know that resilience is essential for thriving in an ever-changing landscape.
That's why, for the last decade that I've been coaching and speaking on the topic of cultivating resilience, I've been focused primarily on helping clients and audience members answer one question:
"What can I do in this moment to face and rise above my present circumstances?"
After all, in this moment, you may be all you have… and in this moment, you have more power than you know.
But, that's not everything you need to know about cultivating resilience.
As it turns out, community can play a significant role in developing and maintaining resilience.
A study conducted by the National Institute of Mental Health found that individuals with strong social support systems reported higher levels of resilience in the face of adversity. The researchers concluded that a supportive community can serve as a buffer against stress and promote positive coping strategies.
That's why it's essential that we prioritize building and fostering meaningful connections with those around us. And that's why I'm making this move.
---
As family and friends have moved away from Nashville over the years, I've felt more and more isolated here. At the same time, parenting a young son with special needs has become more and more challenging.
My parents, my brother, and my girlfriend all live in Ohio. That's community, and that's what I've come to desire and appreciate on a deeper level at this stage in life.
(For us introverts, we can be slow to come around to these sorts of things.)
I'm excited and grateful to be near a circle of people who love me, accept me, and have my back. My son is excited about it, too.
There is no way to overestimate the power of being surrounded by people who give us a sense of belonging and connectedness.
So, that's my story, but now back to you…
---
How are you doing—and how are you feeling—about your community right now?
If you've got a great one, then perhaps now is a time to celebrate it and be grateful.
If you don't have the community you'd like to have right now, then what steps could you take to change that?
And if you are looking to strengthen your community, I'm curious: How would you like to meet others from our community in a virtual environment? That's an idea that's been bouncing around in my head… Let me know if that's something that would be meaningful to you.
Bottom line: Powerful as you are, resilience is not something to be developed in isolation. It requires us to lean on each other at times. So, take some time to reflect on your community and consider how you can strengthen your connections with others.
I'm glad you're here, and glad to be here with you.
Here's to continued success on this journey of resilience and growth!