The Resilience Coach and Motivational Keynote Speaker You Can Trust in Times of Uncertainty, Adversity, and Change
Shawn Ellis has been inspiring readers and audiences for over 15 years, sharing ideas and principles to cultivate resilience and thrive in the face of uncertainty, adversity, and change.
Whether in his "Mastering the Moments to Rise and Thrive" keynote, his "Built to Thrive" leadership development program, or his "Working with What Is" online course, Shawn shares lessons from mindfulness, neuroscience, and psychology combined with strategic coaching methodologies to facilitate immediate and lasting shifts in mindset and behavior—so you, rather than your circumstances, are empowered to be the creator of your life experience.
Audiences especially appreciate Shawn's "whole person" approach to thriving and his humor and authenticity as he shares his own decade-long journey of rising up under challenging circumstances and limiting beliefs to make the shift from just surviving to truly thriving.
Shawn's "thriving" clients include Bayhealth, Bridgestone, CMT, Dippin' Dots, Freddie Mac, Medallion Transportation, Michigan Medicine, New Milford School District, United Insurance Group, and many more.
A graduate of Belmont University, Shawn currently resides just outside of Nashville, Tennessee. When he's not developing or delivering content for his clients and community, you're likely to find him in a Nerf war with his son, learning how to paint like Bob Ross, or on a nearby hiking trail with his dog, enjoying the beauty and rhythm of nature.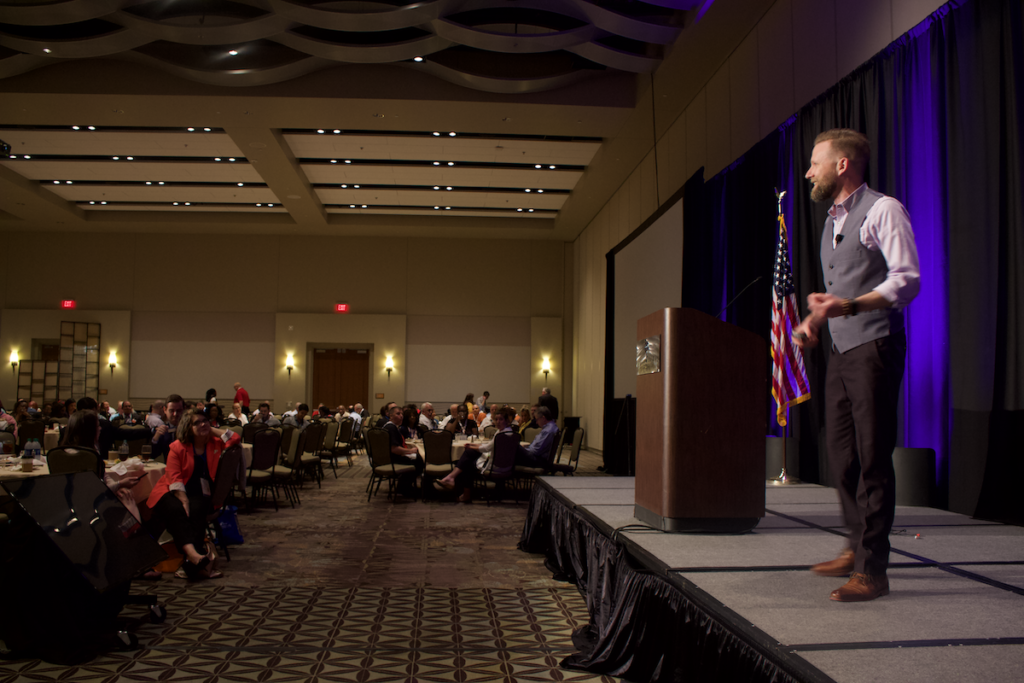 Every solution offered is tailored to the unique needs and objectives of that client, to ensure lasting results and maximum return on investment.
"I cannot say enough good things about his presentation. Shawn was charming, very sensitive to the needs of our group and found very creative ways to weave in some of the touch points we had discussed beforehand. Shawn found a way to add humor to topics that had previously been tense. He was excellent!"
Cancer Institute Manager, Bayhealth
"Interactive, customized, and just what we needed to kick off our sales meeting!"
General Manager, United Insurance Group
"From the initial booking to his presentation to our district, Shawn Ellis was exceptional! Shawn spoke to our employees from the heart and in a manner that was unique for us. He goes above and beyond to learn about the employees, filter his presentation, and read the audience in order to pace his message for the greatest impact. We were all energized and focused after our time with him."
Superintendent, New Milford Public Schools
Whether you're a leader looking for a coach to help you cultivate the skills of resilience so you can find the clarity and energy to rise up under the pressures of the day, or whether you're in need of a motivational keynote speaker who can help your attendees shift from just surviving to truly thriving, reach out and let's talk about how we can work together to achieve your goals.