For nearly 15 years, I've had a front row seat to some of the best thinking and advice in personal and professional development, as I've helped my clients connect with top speakers such as Wayne Dyer, Marcus Buckingham, Christiane Northrup, Patrick Lencioni, Marci Shimoff, Magic Johnson, Brian Tracy and many more.
As I've sought to implement their instruction in my own life and business — as a husband, father, entrepreneur and small business owner — something has become very clear to me: The best advice in the world is meaningless if not acted upon, and the only place action occurs is in this moment. 
And this brings us to our challenge: in today's busy world, where we're always in and always on, how often are we truly present in this moment? Or, said another way, how often is our mind on something that happened in the past, or on something that's coming up in the future? How often are we truly bringing our full attention and the best of ourselves into this moment?
A senior vice president of a leading publishing company recently said it perfectly: "As technology pushes us faster, we have to adapt to new ways of doing business in this new millennium."
While the world tells us we have to "do more, faster!" decades of research and thousands of case studies have proven that what we really must do is slow down — this is the path to greater success.
Let me know how I can help you on the journey.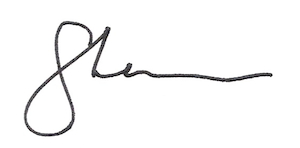 Shawn Ellis
Founder of The Speakers Group
Creator of This Moment Matters
Creator of Mastering the Moments