It's time for a fresh start.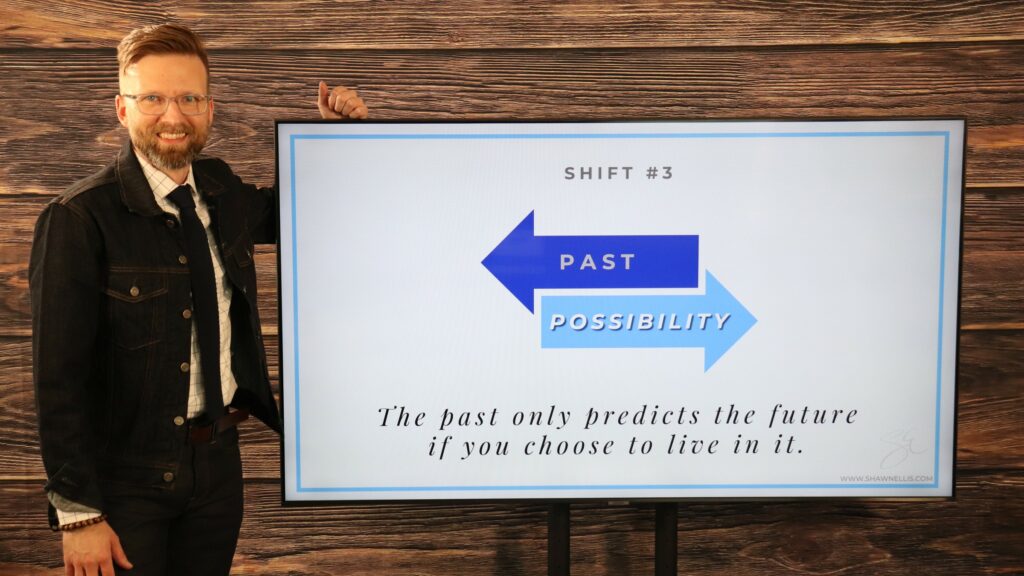 Congratulations! You've survived 2020. (Almost, anyway.) This year has been a doozy, and the fact you're still here is something to celebrate–truly. Now, the question is: How do we prepare for what's next? And how do we not only survive 2021, but get back to a state of thriving?
We know 2021 won't be a repeat of 2020. The vaccine is on the way. There is a light at the end of the tunnel. And yet, we also know that the future remains uncertain. There are challenges ahead that we have yet to imagine. And that's okay. It must be. Here's why:
If our happiness and success are attached to the circumstances of 2021 unfolding just as we desire, we are in for yet another wild roller coaster ride.
Consider 2020 to have been a great reminder of just how little we control. Many of us thought 2020 would be "our year" when it began, and we know very well how our worlds were rocked when so much of what we had counted on was taken away.
Our task now is to learn and grow from this experience.
Let us not look to external factors which are out of our control to "make or break" our year ahead, but rather, let us examine ourselves and do the inner work that will empower us to rise and thrive.
Consider: What do you now know about yourself that you didn't prior to this year? What strengths have you discovered? What vulnerabilities have you identified that–if addressed–would have a dramatic impact on your ability to thrive going forward?
Thriving, after all, is not a destination where everything is perfect and you're happy all the time. Rather, it is a state of being where you're living as the creator of your experience and not a victim of your circumstances.
If you're ready to "reboot" at the end of 2020 and position yourself to rise above any circumstances that lie ahead in 2021, here are the five essential building blocks to keep in mind:
1. Presence
In the midst of complexity, we need a return to simplicity. How do you find refuge from overwhelm and confusion? By simply choosing to be here now. Remember: you don't have to have all the answers; you don't have to turn it all around at once. All that matters right now, is right now. Breathe in, breathe out.
2. Power
The only certainty in life (and business) is uncertainty. Uncertainty can be uncomfortable, though, leading you to feel like everything is out of control, triggering emotions such as fear, anger, and sadness. There are two things you always control, though: how you show up and how you respond. This is where you find your power. You always have the power to shift your emotional state–and it can be as simple as changing your self-talk:
3. Purpose
Realizing your power to be the creator of your experience rather than a victim of circumstance, the question then is: What do you want to create? Where do you want to go? Connect with your vision and core values to find meaning in every moment, and the fuel to move forward—with flexibility rather than rigidity.
4. Possibility
By its nature, a REBOOT indicates a fresh start. We must be careful not slip back into the habits and routines of the past, however. Rather, align your actions with your vision for the future. What is the right thing, right now? In every moment that you break from the past, you open the door to new possibilities and create momentum toward the future you desire.
5. Perspective
Any goal worth aiming for won't be accomplished overnight. How do you find the faith and resilience to endure? How do you truly break free from fear and anxiety that robs you of your energy? The answer is in your own history. Take a look and you'll see that you have a 100% success rate at overcoming every challenge you've faced so far. Just how did you overcome all those obstacles? Did you have some help along the way? And if so, is it possible that you're being guided and supported once again… now?
Presence, Power, Purpose, Possibility, and Perspective.
These five building blocks provide the foundation for finding the peace of mind, joy, excitement, and optimism you need to stay resilient in the face of whatever lies ahead. All that's missing then is putting them into Practice… daily… one moment at a time.
Need some extra help?
You don't have to do this alone. There's a reason you're not alone on this planet. If you're looking for a coach, a mentor, a guide, we'd be honored to serve you:
For individuals: Get the clarity and accountability you need to succeed in your own "reboot" — reach out to learn more about Shawn's 8-week REBOOT coaching program.
For teams and organizations: Get your team inspired and equipped to thrive in 2021 when you book Shawn's virtual REBOOT keynote or workshop for your kickoff meeting.