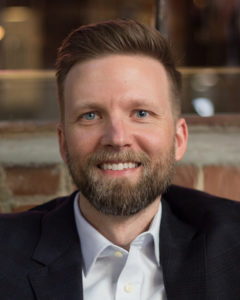 Since 1999, Shawn Ellis has worked with some of the world's leading authorities in personal and professional development—people like Dr. Wayne Dyer, Marcus Buckingham, Marci Shimoff, Patrick Lencioni, Jon Gordon, and others. What's the #1 lesson he's learned? The best advice in the world is meaningless unless acted upon. And the #2 lesson? The only place action occurs is right now, in this moment. As the pace of life and work accelerates, though, this moment can be quite elusive—something Shawn knows all too well.
Faced with the overwhelming demands of life as an entrepreneur, business owner, caregiver and new father, Shawn realized that trying to "do more, faster" was not a sustainable solution. To the contrary, he found that the only way to keep up is by slowing down and taking things one moment at a time—in other words, taking a mindful approach to life and work.
Focusing on "this moment" not only helps to reduce stress and alleviate overwhelm, but it also leads to increased happiness, higher productivity, improved customer service, more effective leadership, and other benefits. No wonder companies like Google, Procter & Gamble, Aeta, Bose and other leading organizations are implementing mindfulness training programs for their employees. There's a "mindful revolution" going on, according to TIME magazine.
Today, Shawn writes and speaks about lessons from his own journey combined with lessons learned from over 30 years of research in the field of mindfulness. Shawn's programs have been attended by professionals from companies such as Panera Bread, ING Americas, PricewaterhouseCoopers, Norwegian Cruise Lines, Panera Bread, Unisys Corp and others. His presentations have been called "a breath of fresh air," leaving attendees feeling "refreshed" and "super focused."